This year's RoboCup, the worlds largest robotics and artificial intelligence competition, had it's final day on July 10, 2023 in Bordeaux, France.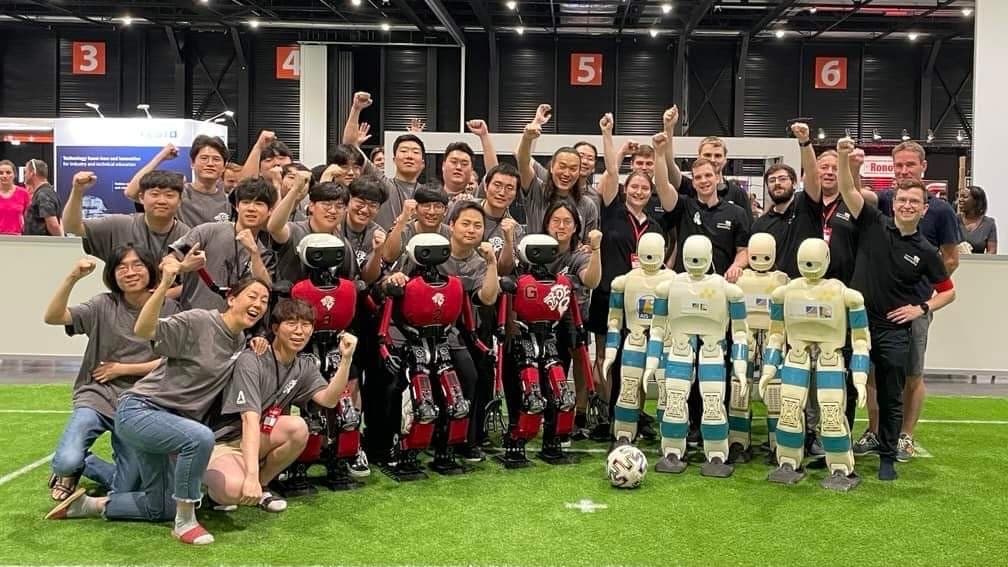 ROBOTIS would like to congratulate the winners of this years events!
RoboCup 2023 Winners
Kid Size: Rhoban FC (1st), Barelang FC (3rd)
Adult Size: NimbRo (1st), HERoEHS (2nd), Sweaty (3rd)
Best Humanoid: Rhoban FC (1st) ), NimbRo (2nd place)
As well as to thank all the winning teams for their use of DYNAMIXEL actuators!