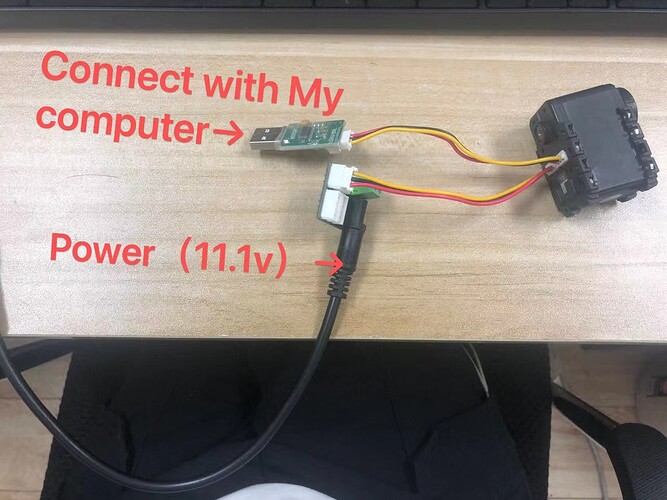 Hi, I come back again. You can see the picture, I connet the ax-12a with my computer, and I use" Dynamixel wizard 2.0" to scan the ID, but the line is empty(which should have id number and model of motor). Also I had success to scan the id and model of ax-12a with same means of connet three month ago.
And at Arduino end, I know the id and baudrate of my ax-12a , but when I upload the example program, it doesn't work.
I has change the computer , power ,3p line, system(ubuntu),even ax-12a, but all doesn't work.
The process of things is like this.
First,most import thing is I want to control my ax-12a ,but failed. So I want to scan the ax-12a in dynamixer wizard to find out what happend,but the line is empty. I change the required items of connet, all doesn't work.
I would like to know what happend?
Thank you!