DYNAMIXEL Actuator
DYNAMIXEL AX-18A, Dynamixel Shield, and Arduino Uno
Issue Description
Hi, I want to use my Dynamixel Shield with Arduino Uno to control Dynamixel AX-18A but I can't get it to work.
What I have done is:
-Placing the shield
-Connecting the Uno to my PC (windows)
-Using SMPS arduino to power it up (I didn't remove the VIN cap)
-Connecting the AX to the Shield with robotis cable
-Using examples (led, position, and others) and have successfully uploaded it
-Turning both of the shield switches to dynamixel mode
-The LED on the AX blink once with red colour (I assume it's a sign it was powered)
-Nothing happens after that, I can't blink its led nor moving the servo
I own a CM-530 and I have tested that the servo is working and the ID is correct. I don't own LN-101 sadly, so I can't see what it says on the serial monitor. But when I opened the serial monitor it does printed something (garbled output). About the code, I use the example code and only change the id number. I use the latest arduino ide and also the latest DynamixelShield and Dynamixel2Arduino library.
Additional Information/Attachments
My wiring pict and results of running scan example (I have no LN-101).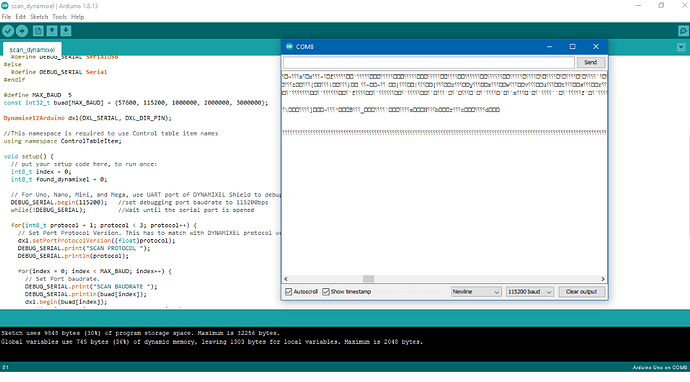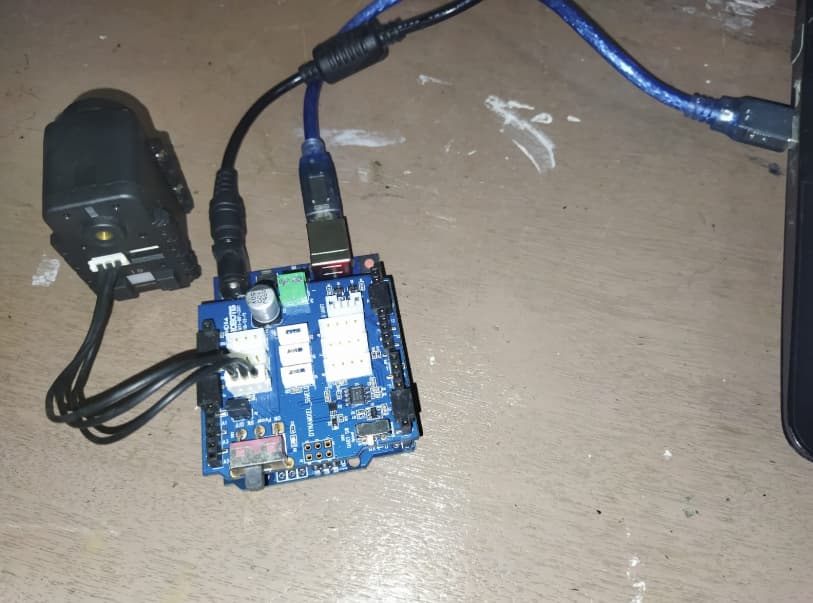 Thank you in advance.