ROBOTIS is excited to announce the release of the OpenRB-150, a new open source Arduino compatible embedded controller. This Controller supports Arduino IDE for project development as well as DYNAMIXEL Wizard 2.0 for configuring and maintaining DYNAMIXELs.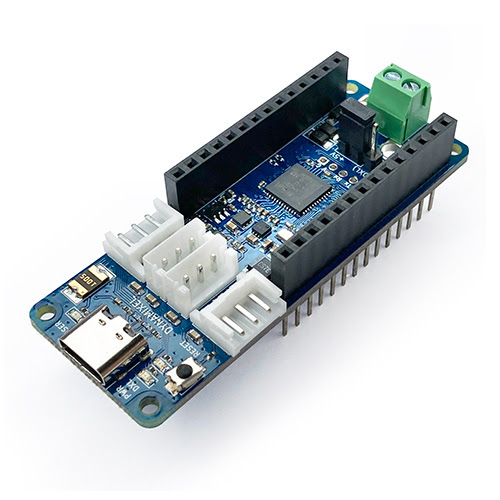 Key Features:
The same Pinout and Form Factor as the Arduino MKR, providing full compatibility with Arduino MKR Shields.
Compatible with Arduino IDE.
Custom firmware provides compatibility with DYNAMIXEL Wizard 2.0 for testing and calibration.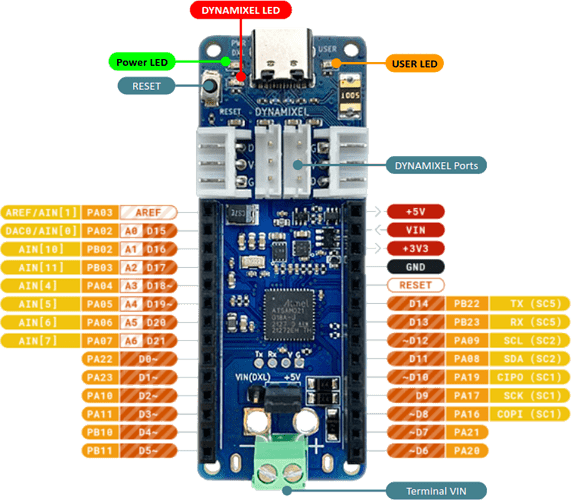 The OpenRB-150 is compatible with 5v and 12v DYNAMIXEL actuators using either USB voltage in, or the terminal input jack.
12V TTL DYNAMIXEL

For detailed technical information, please refer to the OpenRB e-Manual page.
The OpenRB-150 is available as a standalone product or as part of the OpenRB-150 starter kit package.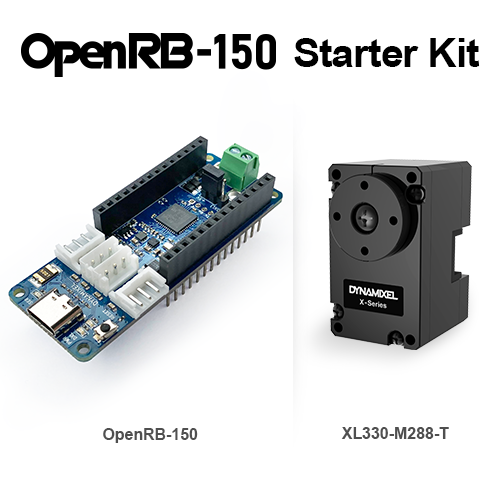 The OpenRB-150 starter kit includes an OpenRB-150 and an XL330-M288-T, to allow you to get started right away on your own low cost robotics project.
XL330-M288-T
Our most compact and lightweight DYNAMIXEL actuator
Supports RC protocol & 6 control modes including Current Control and Current Based Position Control.
Buy an OpenRB-150 Now for only $24.90!
Americas Product Page
International Product Page
Buy an OpenRB-150 Starter Kit Now for only $45.90!
Americas Product Page
International Product Page