---
ROBOTIS would love to hear your feedback about our community forum, as well as our ROBOTIS CS YouTube channel. We have created two very short surveys, and would appreciate if you could take a little bit of time to complete them and share your feelings with us!
Thank You!
---
The Robotics Roundup is a weekly newspost going over some of the most exciting developments in robotics over the past week.
In today's edition we have:
Robot resilience - Cornell University engineers create a 'soft robot' that detects damage and heals itself
3D-Printed Insect-Inspired Robots
Quadruped robot with magnetized feet can climb on metal buildings and structures
Watch this robot bird use a talon-like claw to land safely on a perch
Competition or collaboration for human–robot relationship: a critical reflection on future cobotics in hospitality
---
Researchers at Cornell University have developed a novel system for a soft robot capable of detecting damage to it's exterior and repairing it's own soft body.
---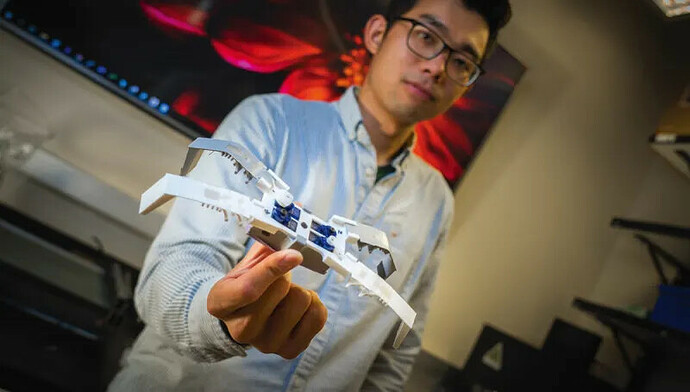 UCSD researchers have developed a new component based system for the construction of low cost soft robotic systems. The "Flexoskeleton" system is composed of easy to manufacture 3d printed components, that are easy to repair or replace.
---
The Korea Advanced Institute of Science and Technology alongside the University of Illinois at Urbana-Champaign, have built a quadruped robot capable of vertical movement thanks to the use of magnetized feet.
---
The Swiss Federal Institute of Technology has developed a robotic bird capable of using it's talon like end effector to land on perches by grasping them similar to organic birds of prey.
---
This research paper examines what the future of robotics in the hospitality sector will be, with a focus on the development of collaborative use of robotics in the developing space.