---
The Robotics Roundup is a weekly newspost going over some of the most exciting developments in robotics over the past week.
In today's edition we have:
Lightweight robotic leg prosthesis replicates the biomechanics of the knee, ankle and toe joint
Soft robots make virtual reality gloves feel more real
Robots are learning to brace themselves against walls to avoid falling
Sensoria Obscura: Event Cameras, Part I
Watch A Self-Driving Truck Handle A Tire Blowout Better Than Most Humans Could
---
Researchers at the University of Utah have developed the most advanced bionic leg ever created. By taking inspiration from the passive motion assists used by human legs, they have managed to dramatically increase the effectiveness of the prostheses, as well as reduce weight and bulk.
---
Utilizing a newly developed electroadhesive clutch, researchers have reduced the needed voltage for strong actuation of soft robotics. This opens the possibility of powerful soft robotics operating directly alongside people, perhaps even as a method of VR force feedback.
---
The University of Lorraine has developed a machine learning model that enables a legged robot to brace itself against a wall when it experiences an actuator failure. While this model currently only operates when the robot falls from a stationary position, it lays the groundwork for a significant increase in the reliability and robustness of humanoid platforms.
---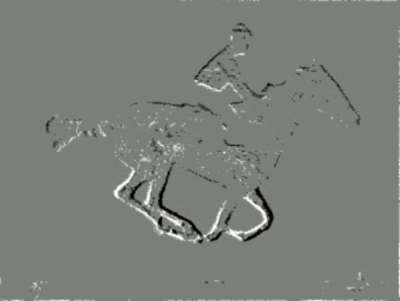 This is a bit of a departure from the normal content of these newsletters… This short primer provides a great overview of the mechanics of Event Cameras, a novel form of vision sensor that has been gaining steam lately in the robotics world.
---
While some still harbor doubts about the safety of fully autonomous vehicles, Kodiak demonstrates faith in their fully autonomous systems with this demonstration of an autonomous semitruck gracefully handling a tire blowout at speed.