I'm using a lenovo thinkpad right now and I tried to open up Dynamixel Wizard 2.0.
Whenever I try to scan, it says that I need to set a port, and when I try to do that the I'm unable to save it because the menu doesn't extend any further than the image shown.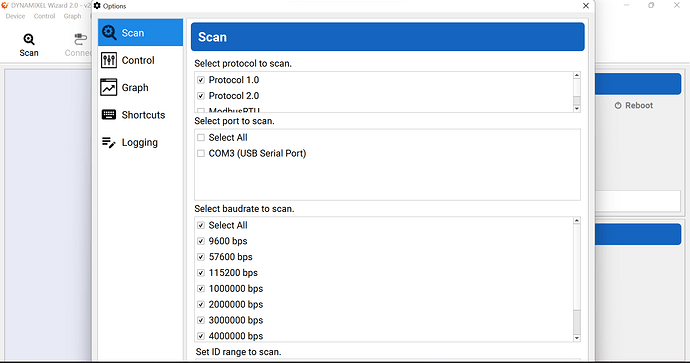 Any help is appreciated!