Currently, I have configured the manipulator x only with xl430 w250. I modified id and baud rate with dynamicixel wizard. After that, an error occurred in the following code while following the manual.


The following is a problem when you run the above code.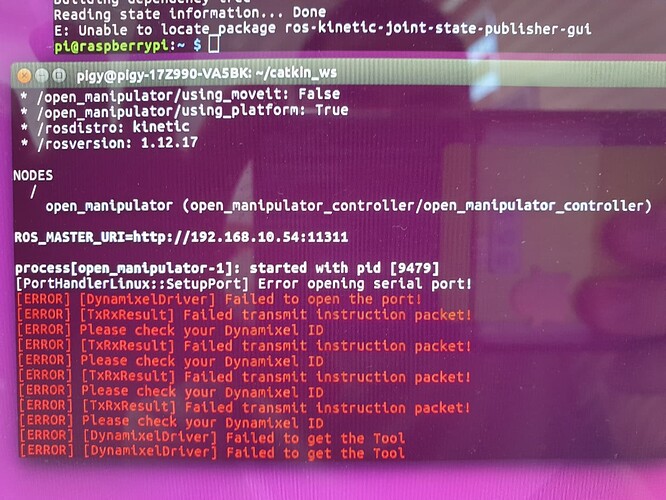 I'm using open cr. os is kinetic.