Use the following template to help create your post:
What model of servo are you using?
XL430-W250-T

Describe your control environment. This includes the controller or interface, and any power source.
3 XL430-W250-T motors connected to U2D2 power hub
2 of the motors are daisy chained to U2D2, one is plugged normally
U2D2 is connected to a Raspberry Pi running on Ubuntu 20.04 with ROS Noetic
Specify the operating mode for applicable models, and any firmware settings you are using.
Extended Position mode, reverse driving mode, with homing offset
Updated to most recent firmware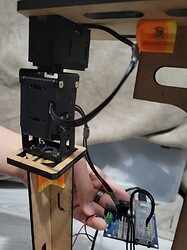 Daisy chained motor connection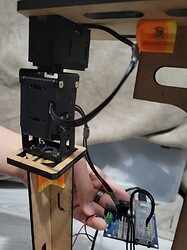 Single motor connection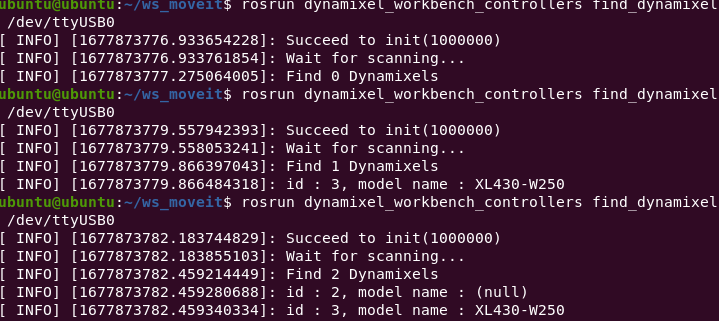 Inconsistent motor detection on Raspberry Pi
Include a full description of the issue.
Hello, I am trying to control 3 motors using dyanmixel sdk on raspberry pi with ubuntu 20.04. The problem is the the connection to the motors is really bad on rpi, which causes issues in sync read and writes to the motors. The connection seems to be fine when using Dynamixel Wizard; I was able to read and write to the motors. It's just seems to be an issue when the U2D2 is connected to the Raspberry Pi. Any help will be much appreciated!
Currently, I've verified that:
the baudrate on the motors are 1 Mbps
all have unique IDs
return delay time to 0
latency_timer set to 1 ms