Hello,
I am following this guide here: AX-12A at 5.4.1.
This photo describes what is at that site for the AX-12A servos I am trying to get to work.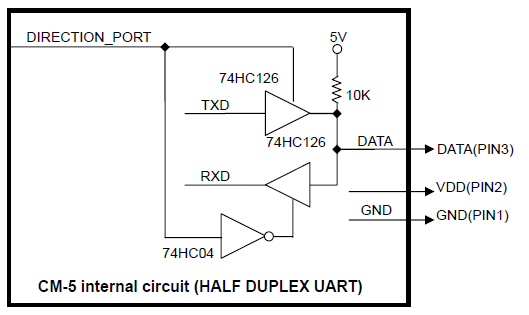 I do not understand some of what is described on this schematic.
Are there two HC126 chips or do I use one, single HC126?

What does DIRECTION_PORT on this schematic mean?
I have some of my Half Duplex UART circuitry already made and I am trying to complete the circuit now.
Seth
P.S. If you understand what I am trying to understand, please do make time for this post. For instance, where does 1OE from the HC126 go? Is it used or is that pin supposed to float or be grounded like the rest that are not used?