Hi,
I using MX-106T dynamixel servo motor.
I am trying to establish serial communication with these products. I am running tests with the examples provided for LabVIEW (labVIEW 2011).
The problem is that if I want to direct 2 motors and read their data, I cannot receive data exchange at the frequency I want in data communication.
I'm telling it to read the same information in the 2 IDs provided here, and I'm reading the position,speed,load information. This way I get a little more refresh rate.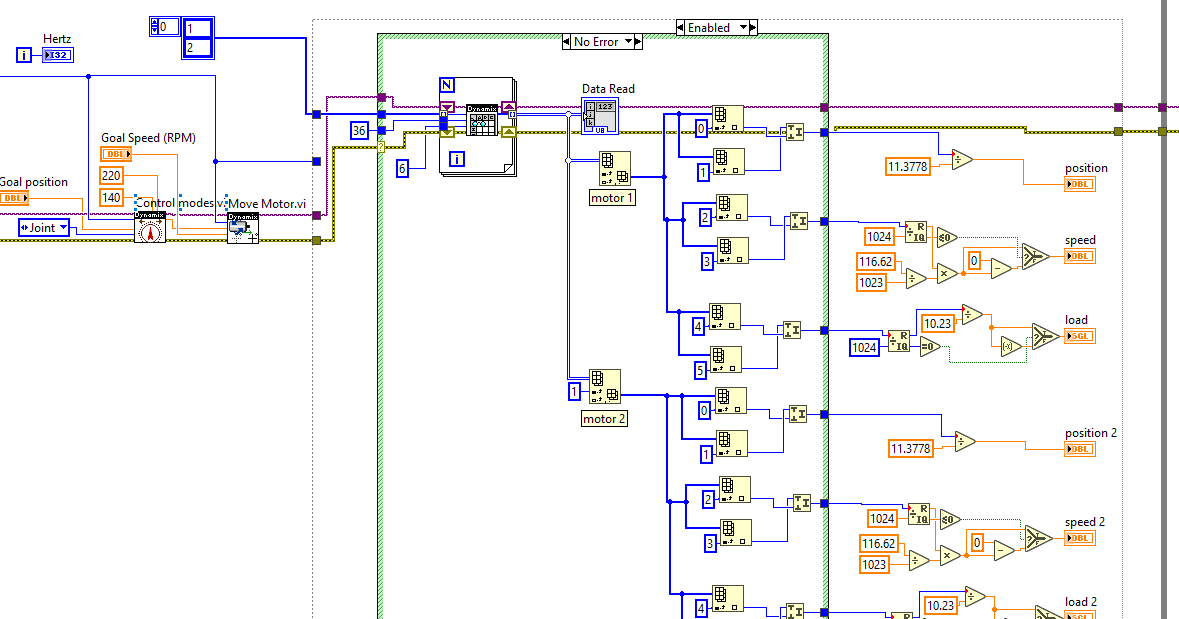 But it is still not fast enough. My goal is to achieve 400 Hz communication speed with both control and information reading in both servos.
I can communicate at a maximum rate of 70Hz. How fast can I communicate with 2 motors?
Every opinion given is worthy of respect.