DYNAMIXEL model: XW540-T140-R
Phenomenon: After the steering gear is enabled, a command is issued to rotate the steering gear. The steering gear cannot be controlled and cannot run to the designated position, causing it to stick like glue.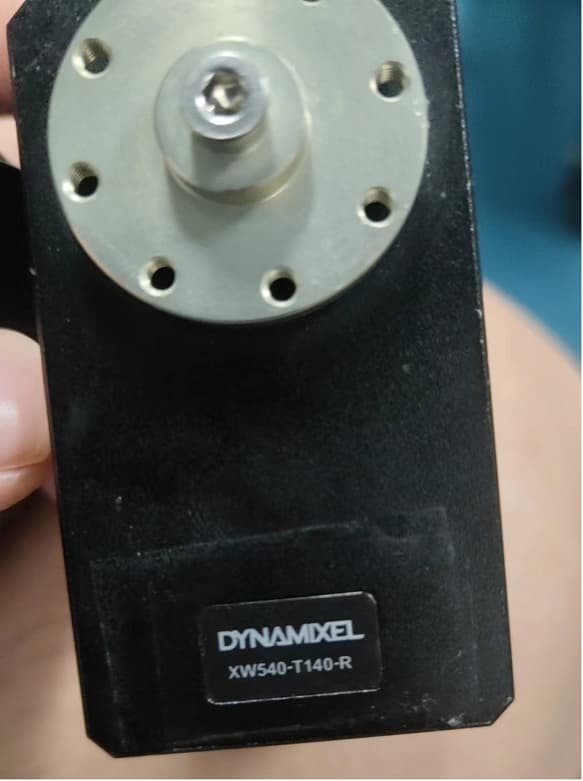 Use DYNAMIXEL Wizard 2.0 software to search for the servo, which can be found.
2.Using DYNAMIXEL Wizard 2.0 software for repair, the software did not respond and cannot complete the repair.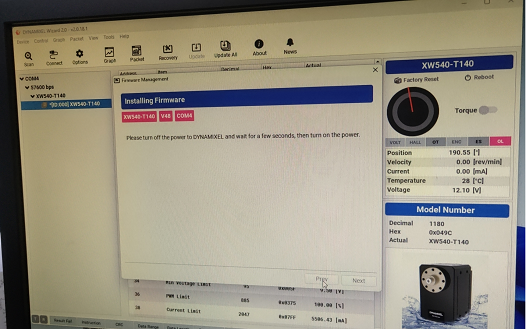 3.Use the self check function, and the self check results are as follows: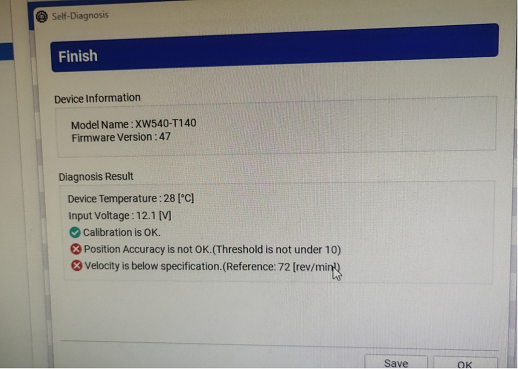 4. The tools and power supply equipment used for this test are normal. By connecting to other normal waterproof steering gears of this model, the steering gear can be searched and repaired.