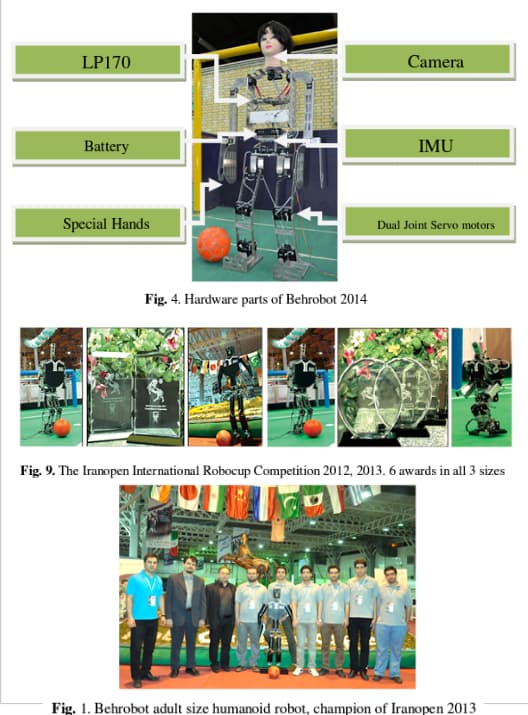 BehRobot_HL-Adult_RC2014_TDP.pdf (1.2 MB)
Abstract
This technical description explains Behrobot adult size robot specification
that have designed and customized to participate in Robocup 2014 Humanoid
league for Adult size competition in Brazil 2014. This paper describes
scientific aspects of our robot including mechanical improvements, Electrical
design and software modifications. It also covers a summery of Behrobot
achievements and performance in robocup competitions.
This academic paper features our DYNAMIXEL AX-12, EX-106, RX-64, MX-106 all-in-one smart actuators
All credit goes to: Mohammadreza Mohades Kasaei, Mohsen Taheri, Mohammad Rahimi, Ali Ahmadi, Ehsan Shahri, Saman Saraf, Yousof Geramiannejad , Majid Delshad, Farsad Zamani of "Institute of Robotics and Intelligent Systems, Isfahan Islamic Azad University"