Hello everyone,
This book is written for robotics enthusiasts who have a basic knowledge of C/C++ Programming and a basic practice of the Arduino IDE, but who are beginners at using ROBOTIS Hardware and Software. It is available through Amazon here.
​
This book demonstrates the use of the following hardware:
Arduino MKR ZERO and Portenta H7 Lite Controller boards.
ROBOTIS OpenRB-150 and OpenCM-904 Controller boards.
ROBOTIS Actuators such as AX-12, XL-320, XL-330 and XL-430.
ROBOTIS Communications Devices such as BT-210 and BT-410.
ADAFRUIT BLE SPI Friend.
Video cameras such as Pixy2, HuskyLens and OpenMV H7+.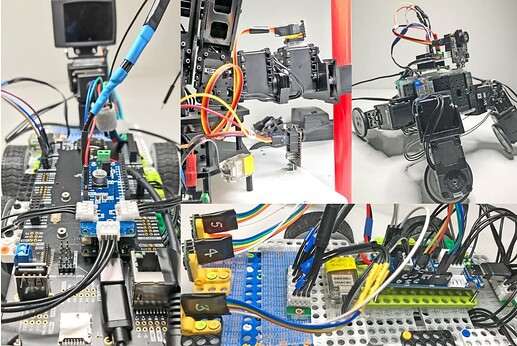 More details are available here at this link: https://www.cntrobotics.com/arduino.