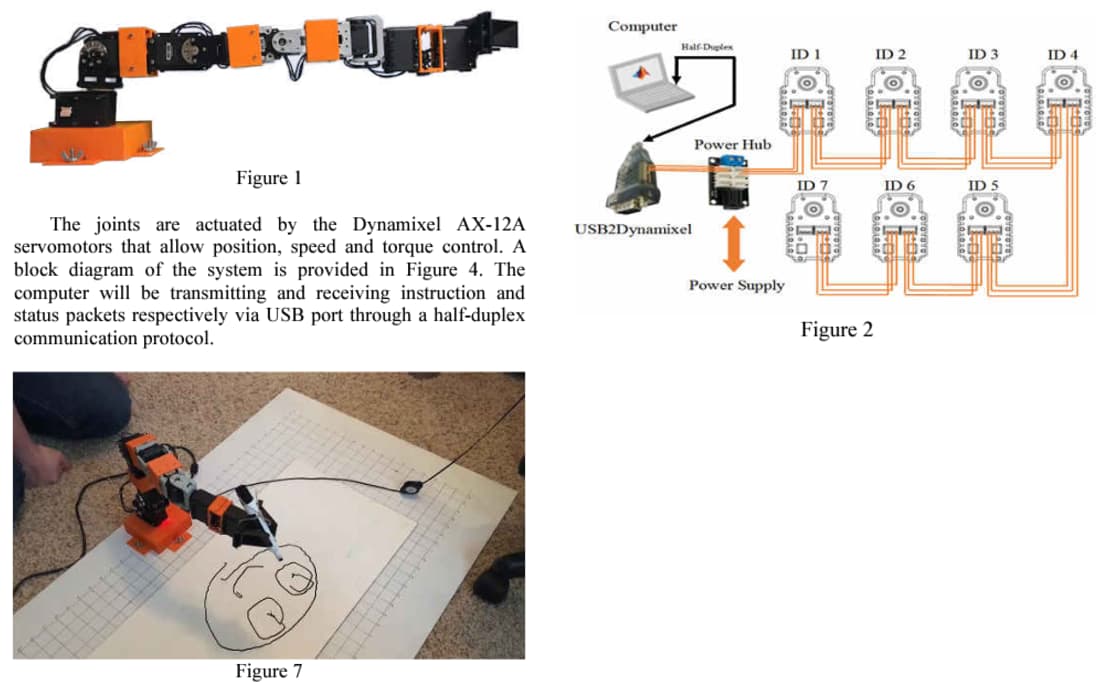 TRAINING A ROBOTIC MANIPULATOR .pdf (326.6 KB)
ABSTRACT
A method for training a 3-link robotic manipulator was used
to draw a picture on a whiteboard. This is a method that can be
used to train any robot in a difficult to map motion. The training
was done by manually manipulating the robot along the desired
path while recording its' joint angles in Matlab. While the
method is simple, the result contained large errors.
This academic paper features our DYNAMIXEL AX-12A all-in-one smart actuators
All credit goes to Jonathan Sackett from The University of Texas at San Antonio - Department of Mechanical Engineering